For sale / Till salu
Shotguns, rifles and other stuff for sale.
Mainly shotguns and among those mainly side-by-side, but other guns will show up from time to time.
I also do paperwork in gun transfer within EU, especially easy for me to handle transfer to and from Denmark since I live close to Denmark.
Please note: to send a gun to countries outside neighboring countries (Denmark, Finland and Norway) has to be made by airfreight which normally will cost in the region of 400 to 700 € pending of country.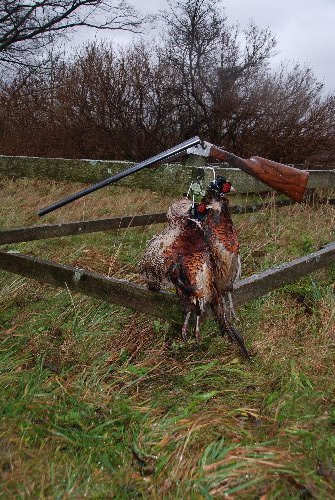 Hagelgevär, studsare och annat till salu.
Mest hagelvapen men andra vapen kan förekomma. Har sedan hösten 2011 vapenhandlartillstånd. Köper byter och säljer de flesta förekommande jaktvapnen.
Har du hittat ditt drömvapen och måste bli av med ditt nuvarande vapen fort kan jag ta in det på kommision eller för den delen ta ditt drömvapen på kommision för en ringa kostnad.
Genomför överföringar (import/export) av vapen inom EU, innehar internationell handlarlicens. Bor nära Danmark och kan enkel hantera frakter från Danmark.
Page updated: 2015-05-21