For sale / Till salu
Borownik Double rifle 9,3x74R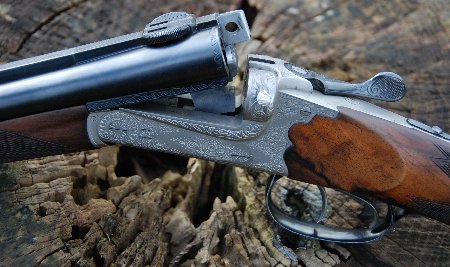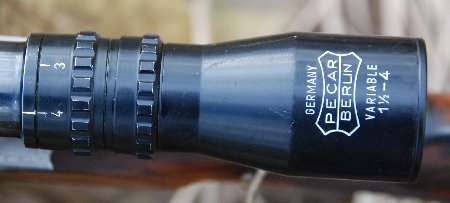 A Austrian sbs double rifle from Ludwig Borovnik, Verlach probably made in the 1970-ies. I very good condition, nice floral engravings and with very nice wood. If not to say extremely lively wood.
Brilliant bores, vault tight action. Would make a perfect wild boar rifle since the rifle has ejectors, and comes in a caliber with cartridges available at almost any place at any time.
Regulated with RWS 18,5grams bullets. With a Pecar 1,25-4x20 in claw mount.
If you haven't owned a double rifle and been to a driven wild boar hunt - you simply do not know what this rifle is made for. Ain't life to short to wonder what it's like to shoot boar with a really good double rifle?
Caliber: 9,3x74R
Length of pull: 37cm
Drop at comb: 34mm
Drop at heel: 70mm
Cast off heel: 6mm
Barrel length: 65
Weight: TBDg
Price: 4800 € / 46 000 sek
Mannlicher L 243
Pics to come
Fullstock Mannlicher L with Zeiss Diavari 3-12x50 mounted in Aple mounts.
Caliber: 243
Length of pull: TBD cm
Drop at comb: TBD mm
Drop at heel: TBD mm
Cast off heel: TBD mm
Barrel length: TBD
Weight: TBDg
Price: 1000 € / 9 000 sek
BRNO 465 22 Hornet
Nice rifle, that has seen very little use
Caliber: 22 Hornet
Two scopes: Leupold 2-7x33 and a Bushnell 4-16x42.
Price: 460 € / 4500 sek
Incoming Objects
TBD
Page updated: 2017-05-28