For sale / Till salu
James Lang SLE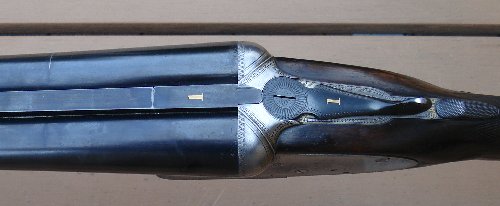 James Lang London Sidelock ejector Imperial modell. No 1 of a pair. Sleeved and restored but a nice working gun.
Gauge: 12/70
Length of pull: 37cm
Drop at comb: 44mm
Drop at heel: 66mm
Cast off heel: 10mm
Barrel length: 28"
Choke: 1/4 and 1/2
Weight: 3200g
Price: 2400 € / 23000 sek
CG Bonehill hammergun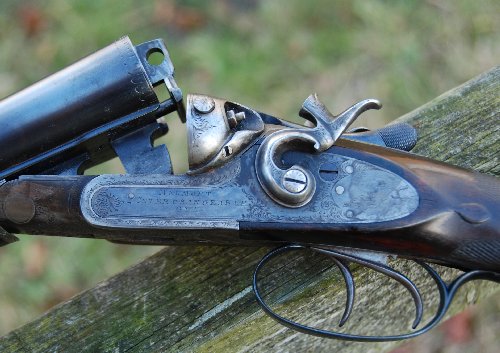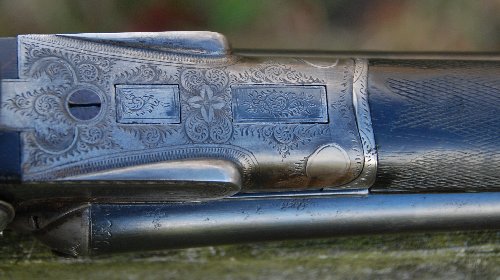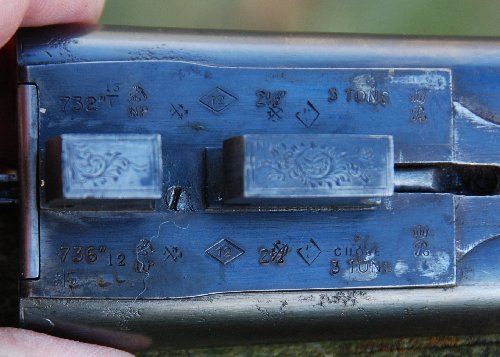 CG Bonehill hammer gun, the Interchangable. Clip Lump barrels, nice engraving. Renovated, and has a valid Nitro Proof. A nice brittish hammergun for the traditional minded person.
More information to come.
Gauge: 12/65
Length of pull: 33,5cm
Drop at comb: 36mm
Drop at heel: 45mm
Cast off heel: 8mm
Barrel length: 72cm
Choke: 1/2 and 1/4
Weight: 3100g
Price: 1140 € / 10 000 sek.
Incoming Objects
Page updated: 2020-01-06