For sale / Till salu
Armas Kemen KM4
A true claybuster, Armas Kemen KM4. The copy that overshines the original pERAZZI mx8. In original case with accessories.
Gauge: 12/70
Length of pull: 38cm
Drop at comb: 30mm
Drop at heel: 40mm
Cast off heel: 8mm
Barrel length: 30"
Choke: 1/42 and full
Weight: 3780g
Price: 3200 € / 34000 sek
SOLD
Sauer & Sohn m/17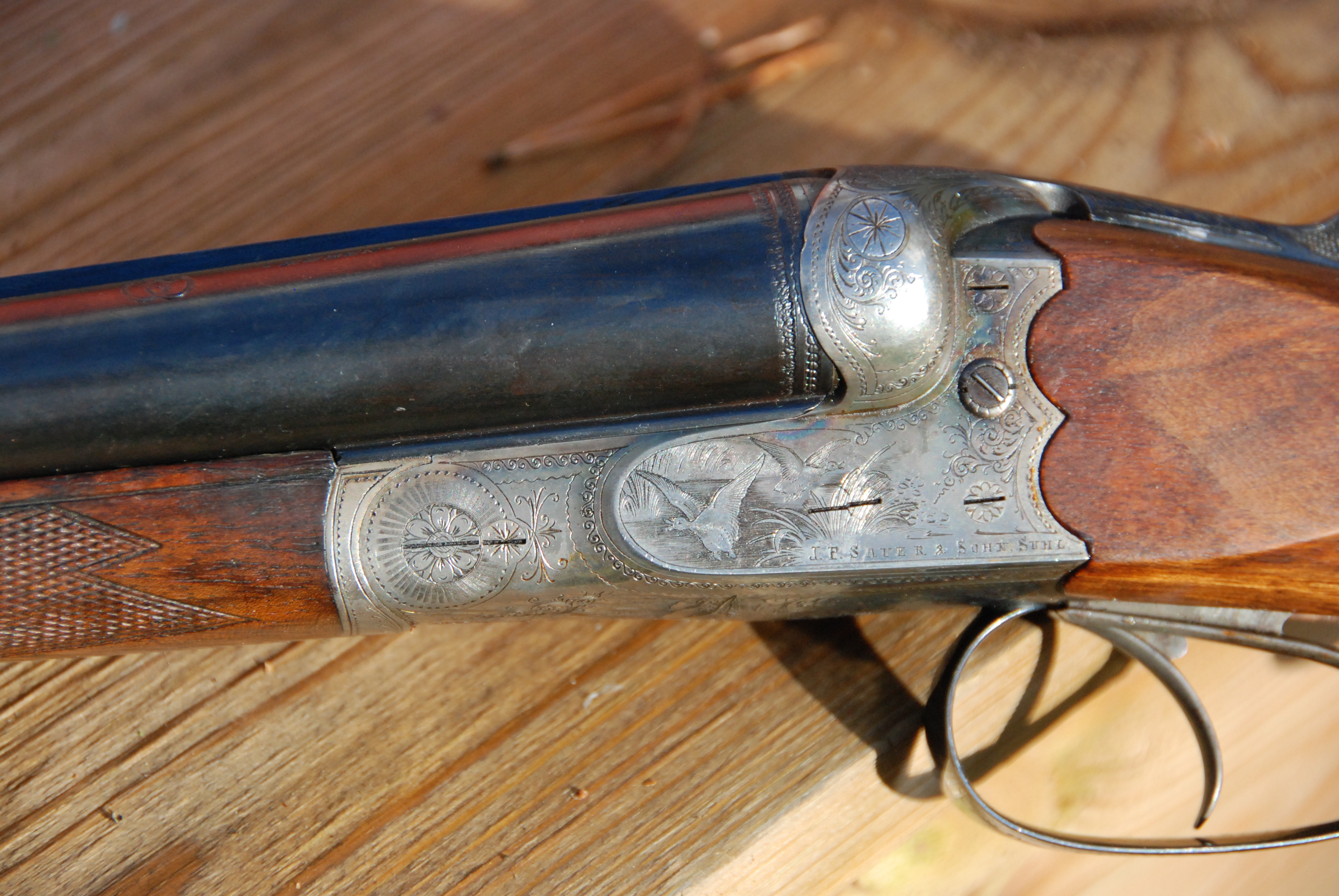 A very nice example of what Germany could produce once up on a time. A Sauer m/17 with ejektors. Restocked but in very good original condition with a crisp engraving.
Gauge: 12/65
Length of pull: TBDcm
Drop at comb: TBDmm
Drop at heel: TBDmm
Cast off heel: TBDmm
Barrel length: 28"
Choke: 1/4 and 1/2
Weight: TBDg
Price: TBD € / TBD sek
SOLD
Page updated: 2018-12-03