For sale / Till salu
AyA No2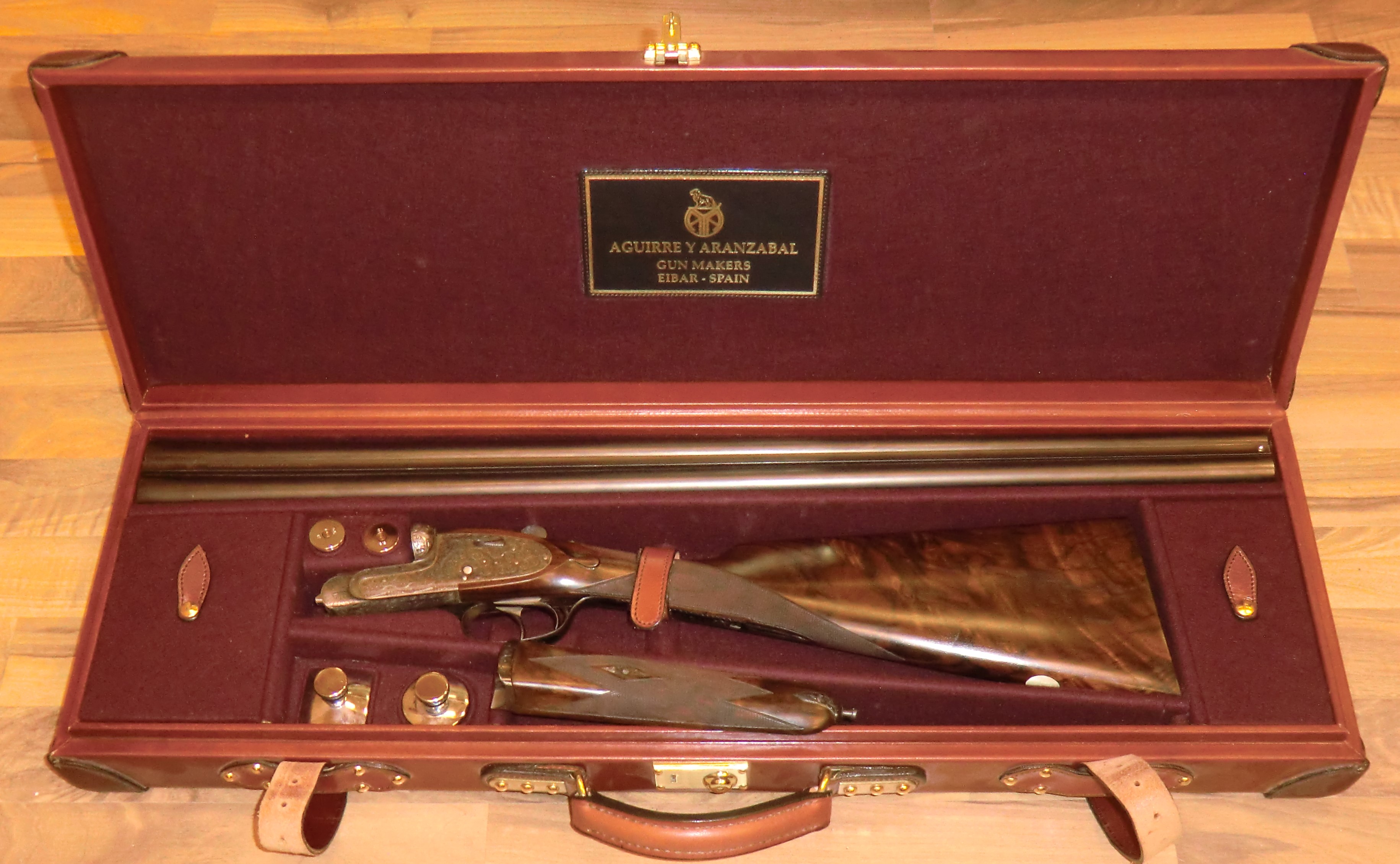 A AyA No2 in excellent condition, close to mint condition. Cased in it original case with accessories. A very nice example far from the Guldman Amabassadors we normally see in Sweden.
Serial number 557394 was made approx 1980.
Gauge: 12/70
Length of pull: TBD
Drop at comb: TBD
Drop at heel: TBD
Cast off heel: TBD
Barrel length: 28"
Choke: 1/4 and 3/4
Weight: 3300g
Price: 3650 € / 39 000 sek
Sauer & Sohn m/17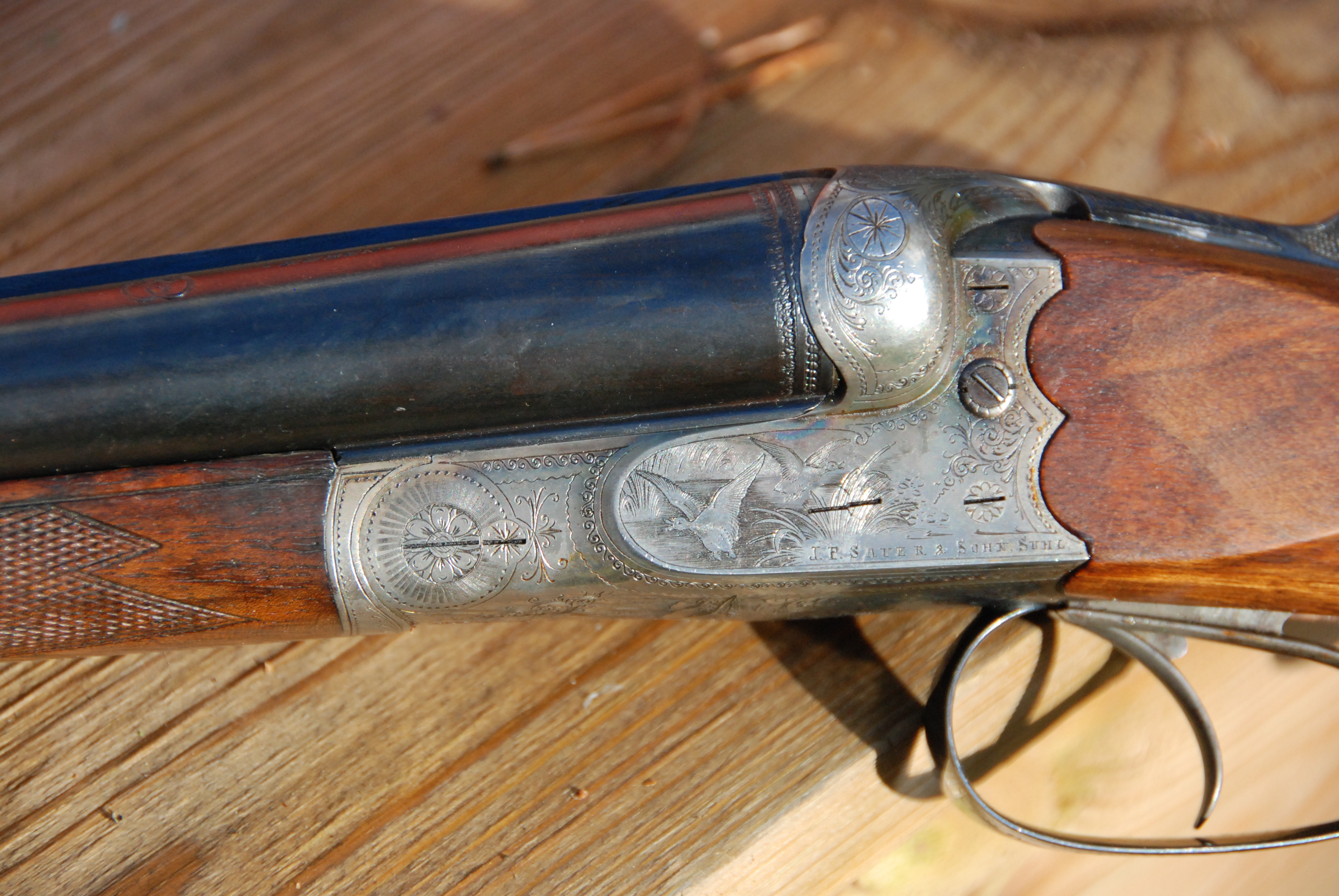 A very nice example of what Germany could produce once up on a time. A Sauer m/17 with ejektors. Restocked but in very good original condition with a crisp engraving. Original stock can be sent with the gun.
A Sauer when Sauer was at its height! Lovely example of a German gun at their best.
Gauge: 12/65
Length of pull: TBDcm
Drop at comb: TBDmm
Drop at heel: TBDmm
Cast off heel: TBDmm
Barrel length: 28"
Choke: 1/4 and 1/2
Weight: TBDg
Price: 930 € / 10 000 sek
Page updated: 2019-05-01